Alloybond is a high strength, fluoride releasing, amalgam bond
Alloybond's unique dimethacrylate resin groups provide twice the cross linking and superior strength.
Alloybond does not contain BisGMA nor Bis-Phenol A.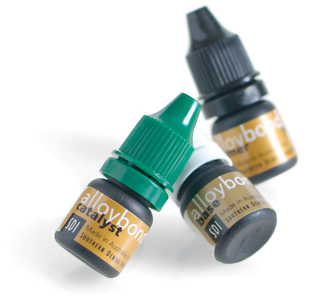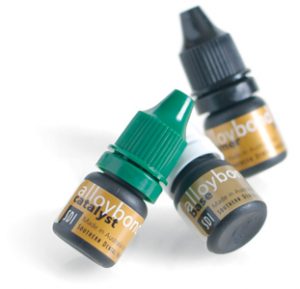 Twice the cross linking
SDI's unique dimethacrylate resin, with carboxylic groups, provide twice the cross linking compared to the 4-meta system. The SDI resin system contains two cross links per chain when polymerized, whilst the 4-meta monomethacrylate system cross links only once. Additional cross links create a stronger resin matrix, superior chemical bonding and higher cohesive strength.
Denser resin matrix
The Alloybond monomers are more closely arranged for a stronger resin matrix.
Stronger resin matrix
SDI's Alloybond offers stronger dentin bond strength, without the complication of adding filler required by other amalgam bonds.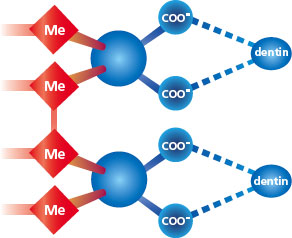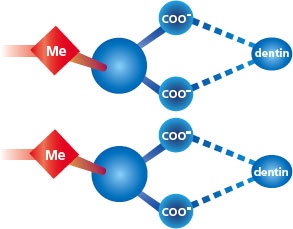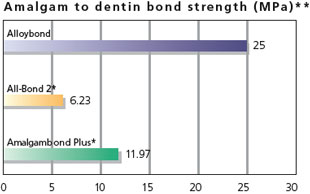 Alloybond is twice as strong. Permite amalgam used.
*All-Bond 2 and Amalgambond Plus are not the registered trademarks of SDI Limited.
**Source-Published and SDI test data.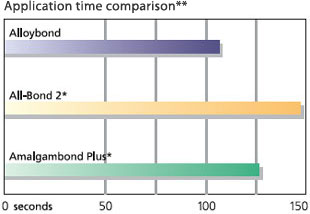 Alloybond is quick and uncomplicated.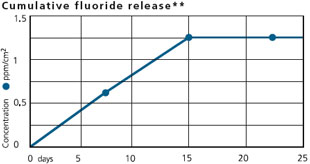 Alloybond releases fluoride. All-Bond 2* and Amalgambond Plus* do not.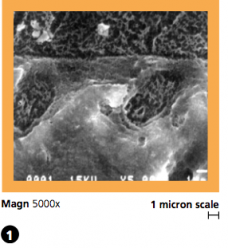 The Alloybond acetone based primer penetrates deeply into the dentin tubules and surrounding hybrid zone forming a retentive Hybrid-Lock. Complete sealing eliminates microleakage and postoperative sensitivity. Alloybond provides effective pulpal protection.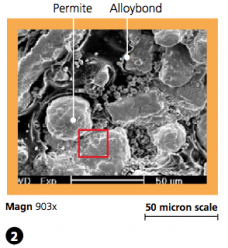 The Alloybond resin tags form at the peripheral of the amalgam restoration; without interfering
with the amalgam setting reaction. (Permite amalgam used)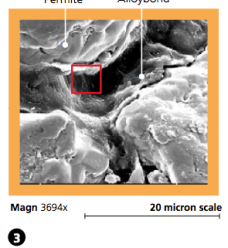 Alloybond's adhesive component forms resin tags that mechanically lock into the amalgam restoration.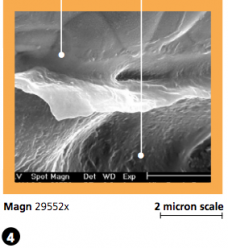 Alloybond creates a complete merge between the amalgam and resin.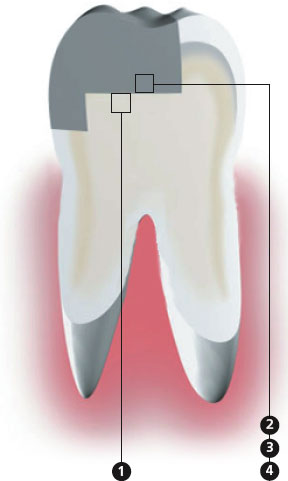 Indications
Amalgam Bonding
Composite Bonding
Bonding to sand blasted, etched, silane treated porcelain
Bonding to sand blasted, silane treated gold
Cementing crowns, bridges, inlays, onlays
Photo 1
Duke E.S., DDS, MSD, (1997). Ultrastructural and Physical Property Studies of STAE Single Component Adhesive System, Biomedical Consulting, San Antonio, USA.
Photos 2, 3, 4
Ngo H., DDS, MDS, (1998). Adelaide University, Australia