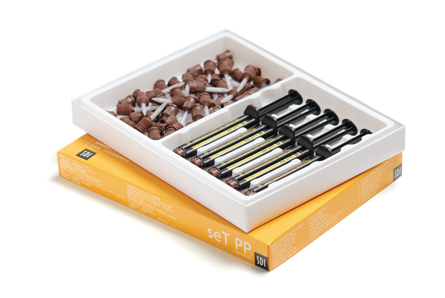 Performance
Christensen J. G.; Self-Adhesive Resin Cement – A Replacement or an Alternative?; Clinicians Report (CR), Vol 2, Issue 11, November 2009.
seT PP performed very well in a clinical and laboratory evaluation by the CR (formerly CRA) evaluators.
Abstract#138
Performance
The Dental Advisor; seT PP; Vol 27, No 7, Sept 2010.
seT PP was clinically evaluated by The Dental Advisor's consultants and received a 97% rating (+++++)
Abstract#149