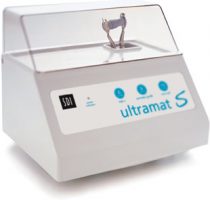 High speed multi-use triturator
Accurate and consistent trituration
Low vibration and extremely quiet
Simple to use – just 3 buttons
Suitable for all your capsules
Easy to clean
Low power indicator and shut off function
Dual voltage
2 year warranty
2 Years Warranty
The Ultramat S's robust and reliable construction assures your purchase is a long lasting investment.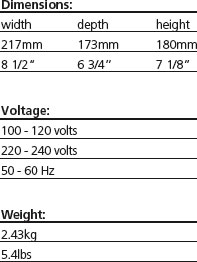 So simple,  just 3 simple buttons
There are three time setting options, 6, 8 and 10 seconds to mix all your encapsulated materials. The unit can be stopped at any time by pressing these buttons during operation or just by lifting the lid.

So easy to clean!
The hygienic one surface cover facilitates infection control cleaning and the non-porous plastic surface can be cleaned with any dental disinfectant.

Accurate and consistent trituration
The Ultramat S features a microprocessor controlled oscillator timer for accurate and consistent trituration.

Dual voltage
The Ultramat S operates on voltages between 100-120V and 220-240V, 50 and 60Hz for compatibility with multiple power voltages and frequencies.

Low vibration and extremely quiet
Unlike some amalgamators, the Ultramat S has a low noise output. Minimal vibration of all external parts ensures it will not move from its standing position.

Low power indicator and shut off function
Should the power supply fall outside the required ranges of 100-120V and 220-240V, the power indicator will flash blue and the unit will not function until correct power is supplied to it. This prevents under-mixed materials.

Suitable for all your capsules
The bendable forks can fit a multitude of round end capsules (amalgam capsules), and also those with protruding nozzles (glass ionomer cement capsules).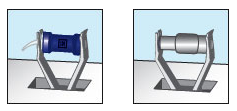 Safety feature
The Ultramat S will immediately stop mixing when the transparent lid is opened.

High energy output and low energy input
Possessing a mixing frequency of 4550 oscillations per minute (+/- 1%), the Ultramat S ensures complete mixing of any dental material, however it consumes relatively low power.